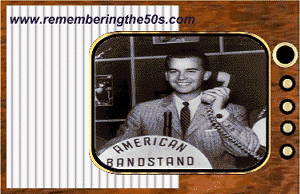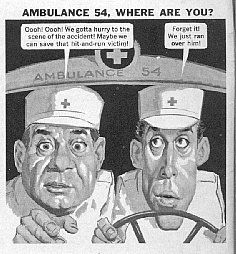 Car 54 Where are You starring Joe E. Ross as Gunther Toody and Fred Gwynne as Francis Muldoon. 1961-1963. Featuring Bea Pons as Lucille Toody, Paul Reed as Captain Block and Al Lewis as Leo Schnauser. Car 54 used guest stars in many episodes. Included were Hugh Downs, Rocky Graziano, Mitch Miller, Shari Lewis and Jan Murray among others. NBC television.

Car 54 Where Are You?
"Ooh Ooh!" "Cops...he yelled cops" One of the funniest shows ever. "Green...we like green"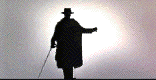 Zorro starring Guy Williams. 1957-1959. Cast included George J. Lewis as Don Alejandro, Gene Sheldon as Bernardo, Henry Calvin as Sergeant Garcia and Don Diamond as Corporal Reyes. Guest appearances were made by Annette Funicello and Caesar Romero. ABC television.
Guy Williams
He'll always be my Zorro. Guys' characterization of Zorro the fox was second to none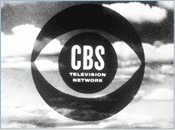 Amos and Andy. 1951-1953. Starring Tim Moore as The Kingfish, Alvin Childress as Amos and Spencer Williams, Jr. as Andy. Cast included Ernestine Wade as Sapphire, Johnny Lee as Algonquin J. Calhoun, Nick O'Demus as Lightning and Amanda Randolph as Sapphire's mama. CBS television.
Amos and Andy
This was a great show. A wonderful cast and excellent writing. The popular radio show comes to life!
Do you remember these shows? They were great programs that you can watch over and over again. Classic tv at it's best!